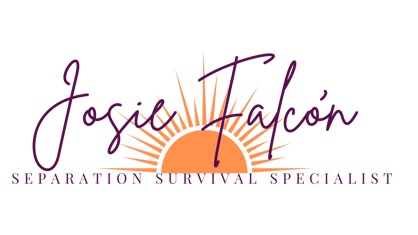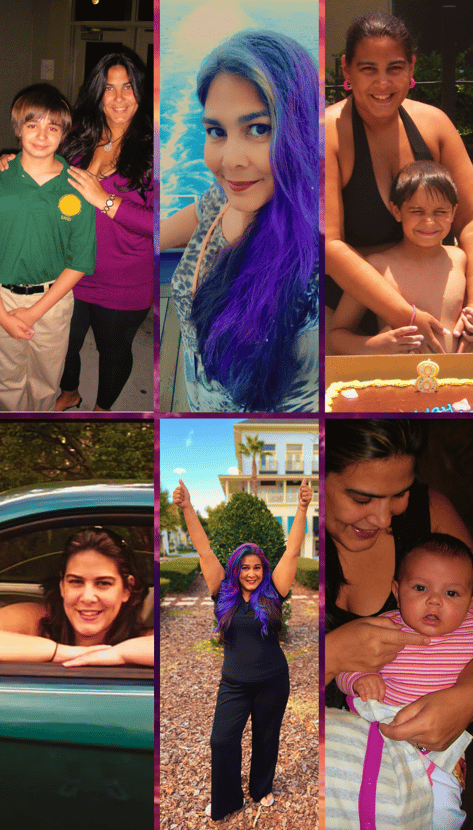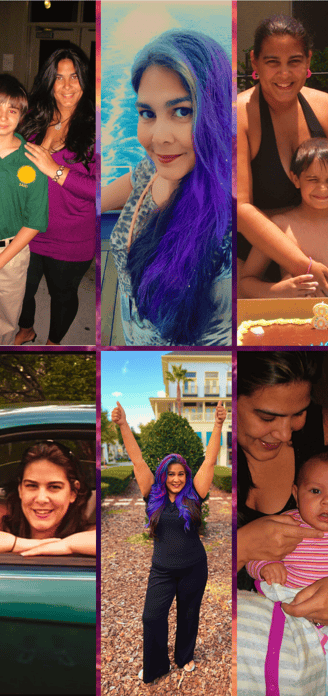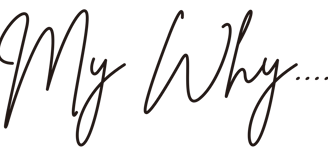 I was devastated when my husband uttered those words – "I love you, but I'm not 'in love' anymore." The heartbreak was real, and his suggestion of a "break" was his attempt at letting me down easy. Of course I did not know that at the time. Sure our marriage wasn't perfect, but I had said those sacred vows and I meant them. And I was not ready to see that he WAS ready to move on with his life, without me as his wife. That is partly why I kept hoping and praying and bending over backwards to get him to see the value in me even when I didn't see it in myself.
The dreams I had for our future were gone, my financial security was gone. I was an unemployed, stay at home mom who now had to pick up the pieces of a life I didn't recognize anymore. And so my road to healing was paved with a lot of false starts, mistakes, and struggles to rebuild my self-worth.
And let me tell you, it was a messy journey. No podcasts, no Facebook groups – just me, a bunch of library books, and a whole lot of determination. But here's the thing – I made it through. Five years later, I was a financially secure, gainfully employed, divorced single mom, driving my dream car (a mustang). And I was also able to purchase a home all by myself!
The newly separated me could have never imagined that this was possible. But I did it and I had never before felt so proud of myself for pushing through and getting there.
And then, one day while enjoying some time with family, I felt an overwhelming sense of contentment. I remember vividly having the thought that I was at peace with my new life. I was safe, I was happy, I was thriving, all things I once thought I would never be again.
But my story didn't end there; it only marked the beginning of a new chapter. Today, I stand before you, fueled by my "Why", which is because I've walked in your shoes, battled your battles, and I have seen what it looks like on the other side.
If I would have had someone to guide me, a mentor who already knew the path, who could have offered me a roadmap of the journey I needed to take. A woman who would have supported me, who would have empowered me, who would have pushed me on the days I felt paralyzed to move forward, I think I could have avoided many of the pitfall I took along the way.
This journey isn't one I'd wish on anyone, yet many of us find ourselves on it. My purpose is crystal clear – to show you that you possess the strength, the resilience, and the fire to make it through this.
I look forward to being there with my arm on your shoulder, when you turn back with pride to see how far you have come!


My passion is to empower women who are navigating the challenging waters of unwanted separation. I understand the heartache, the fear, and the uncertainty that comes with this journey, because I've been there too. My mission is to be your unwavering support, your compassionate guide, and your source of strength as you rewrite your story and embrace your innate power. Through my podcast, coaching, programs and community, I provide a safe space where you can heal, grow, and thrive.
With a touch of quirkiness, a dash of sass, and a whole lot of heart, I am here to remind you that you are not alone – you are a fierce, independent woman who can overcome anything. Let's embark on this transformational journey together and create new chapters of your life filled with empowerment, self-discovery, and radiant confidence.